Submersible LED Pool Lights
Regular price
$0.00 USD
Sale price
$39.99 USD
Unit price
per
1#Submersible Pool Lights
This award winning pool lighting is a must have for any pool. It will help enhance your nighttime swimming experience or backyard ambiance, and it's not just for pools. You can also use it in aquariums, bathtubs, vases and fountains.
BEST WAY TO TURN YOUR POOL INTO AN ABSOLUTE PARADISE IN JUST MINUTES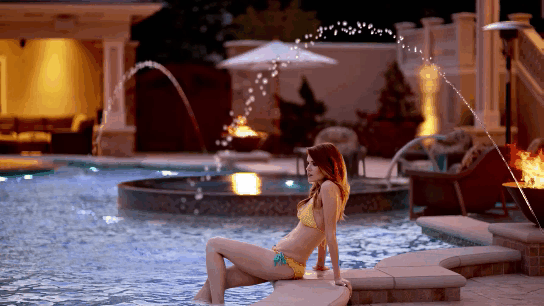 16 Colors for a gorgeous lighting effect to match any occasion.

Dimmable, so you can adjust the brightness of the lighting to create exactly the ambiance you want.

Multiple modes (flash, fade, soft) for different moods.

Timer function so you can set up a light display for specific times.

IP67 waterproof, so they won't leak even when fully submerged.

Magnets and suction cups are built into the design, so you can install them yourself on a variety of surfaces without having to renovate them.
Why you'll love our underwater pool lights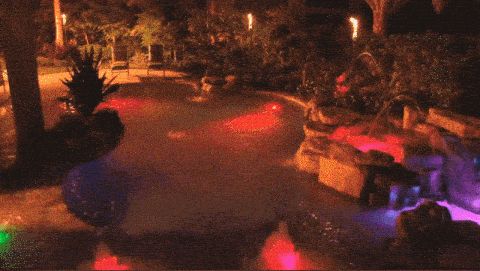 Whether you want underwater lighting so you can safely use your pool at night or because you want to create a cool lighting effect, our LED pool lights are the perfect choice. They're battery operated and can be attached with magnets and/or suction cups, so you can easily install them without having to hire an electrician or drain the water from your pool, basin or other containers.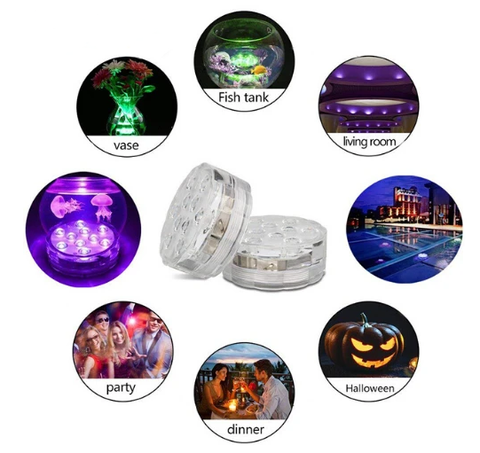 These waterproof pool lights are truly versatile. You can switch between an amazing 16 colors for different occasions. Purple, red and green are great for parties, while blue and white are great for relaxing nights.
These color-changing lights look great in lanterns, make for great living room lighting, create just the right ambiance for an outdoor meal, and liven up any party.
How to use it :
Step 1: Insert the required batteries AAA into all units, then close them tightly.
Step 2: Use either the built-in magnets or the suction cups to attach them to the surface.
Step 3: Finally, turn them on with the remote control.
Share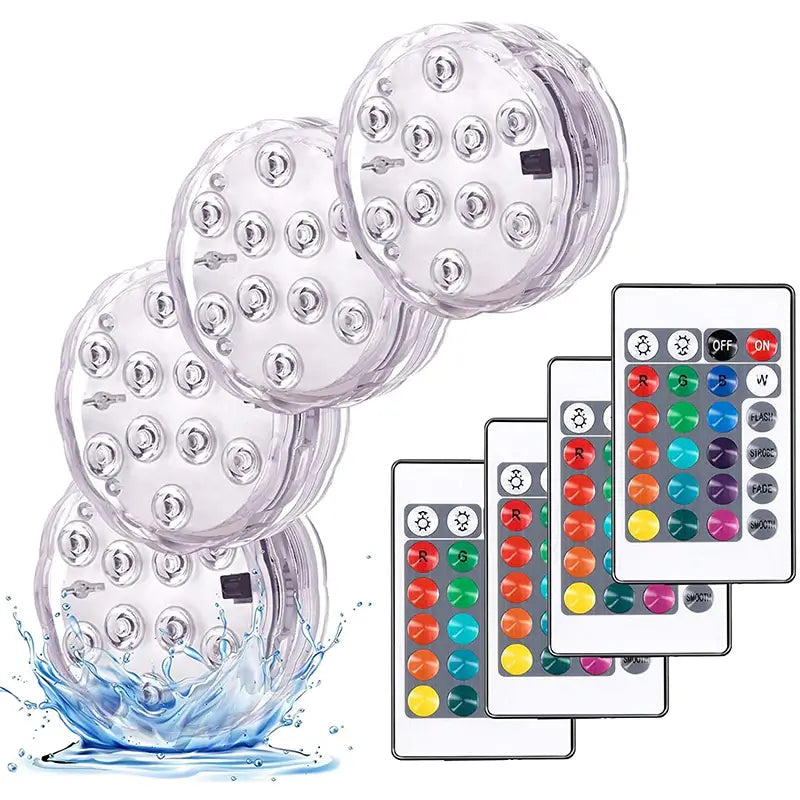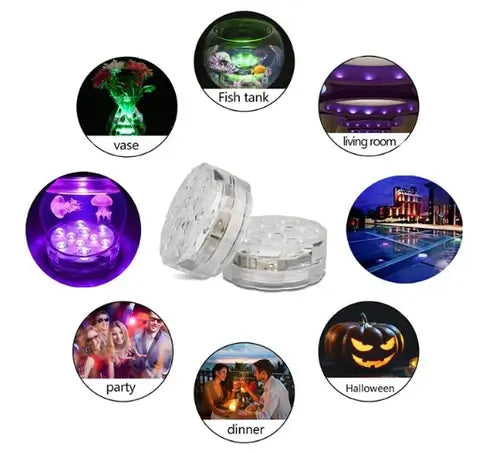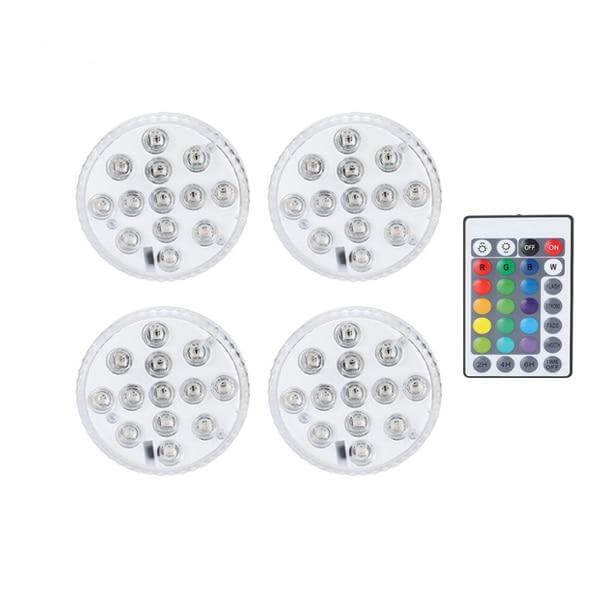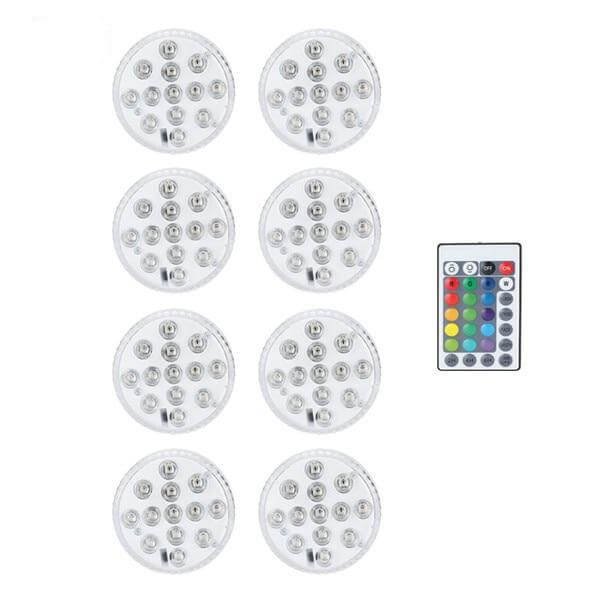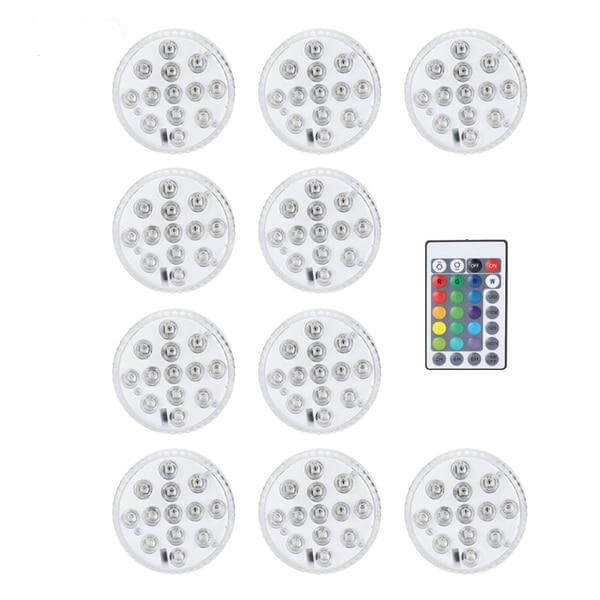 submersible LED lights
product is OK, but the delivery is the main issue.
very delayed responses even for the customer support.