Smart Discreet USB Charger HD Security Camera with Audio
Regular price
$129.95 USD
Sale price
$59.99 USD
Unit price
per
Say goodbye to expensive, bulky, and painfully obvious security cameras!
✔️  Looking for a small wireless camera to surveillance your home, family, or suspicious activity? - Your search is over! The CM600iX provides the best quality of any charger camera in its class and is remotely controlled by ANY smartphone in real-time! 
✔️  With the latest motion detection technology, loop recording, WIFI streaming. No tell-tale signs to give away the cam. Now you can record videos while charging your phone or tablet. Nobody will know!
✔️  Simply plug it into an outlet and you're ready to record! The CM600iX is the most advanced phone changer camera on the market, and is the only mini WIFI USB charging camera that provides; an amazing 4K HD resolution built compactly into a virtually microscopic pinhole USB camera, as well as , audio recording, motion detection, and it's own WIFI hotspot. All in one!
✔️  The CM600iX Charger Camera also serves as a fully functional USB charging port! This insures the undetectable nature of the mini surveillance camera.
✔️  Protect Family and Personal Property – Our USB charger camera lets you keep an eye on your unfaithful cheater partner, children, landlord, lodger, roommate, babysitters, nannies, caregivers, elderly parents, or employees at home, bedroom, hotel, hostel, work, office, hospital or anywhere else. It is the ultimate outlet camera.
Premium Features: 📸
WIFI Compatible (Wireless) & personal hotspot: Control the tiny camera wirelessly with any 2.4GHz wifi, even its own! Ensures maximum convenience and a wide application of uses.
Real-time live-streaming from smartphone: This ensures you can have eyes on your home in seconds! Just take your phone out of your pocket!

Provides Video and Audio Monitoring:

 The mini outlet camera provides the convenience of both video and audio surveillance to get you the information you desire. 

Supports PC remote and control view:

 

Rewatch footage on your laptop with our FREE USB mini SD card reader. You can also install Bluestacks on your computer and watch live, right from there!
4K HD, 2K HD, and 1080P HD resolution and adjustable settings: Providing you crisp footage that can be used as proof to safeguard your family and home!

Record directly from your smartphone on our APP:

 

If your SD memory card is full you can easily record through your smartphone and save directly onto your cellular device.

Motion detection and auto recording:

 Provides the highest quality safety and security by utilizing the latest technologies. The device will begin to record when it detects motion and alert you when it is doing so.

Low-light capture night-vision camera:

 The camera has the ability to capture video almost 24/7 to ensure absolute security. In situations with low amounts of light the device can still capture footage and have it ready for you to watch at any time!

150 Degree visual angle:

 This ensures the camera has an outstanding view of the area to capture whatever is it you are trying to record.

In-APP magnified zoom:

 Our high functioning App that comes FREE to install with the purchase of the device

allows

 for a magnified zoom during any live-stream so you can narrow down on the most important aspects you need to record.

SD/TF card compatible with loop recording (if you don't want to record through your WIFI smartphone):

 Provides the option of recording onto a memory card (supports up to 32GB), which is very suitable for recording in foreign areas with maximum secrecy.
Package Includes:
1x CM800iX USB Mini Camera

1x FREE USB 2.0 Card Reader

1x Manual

1x Box
Shipped with Care and guarantee
All orders are carefully examined and packaged by our Quality Assessment Team prior to leaving our warehouse. This way, we ensure supreme quality for all of our loyal customers. 
We have 24/7 email support.
Share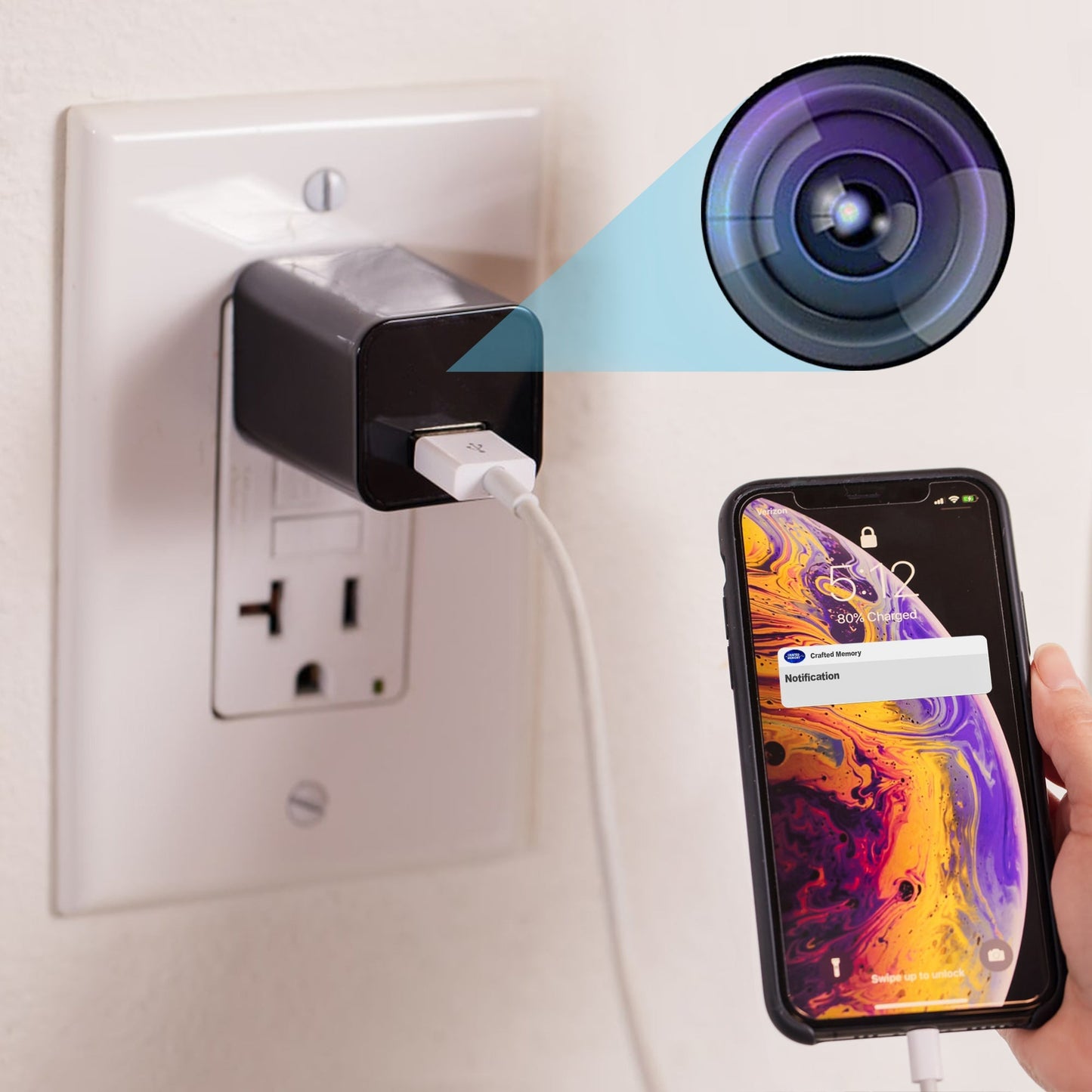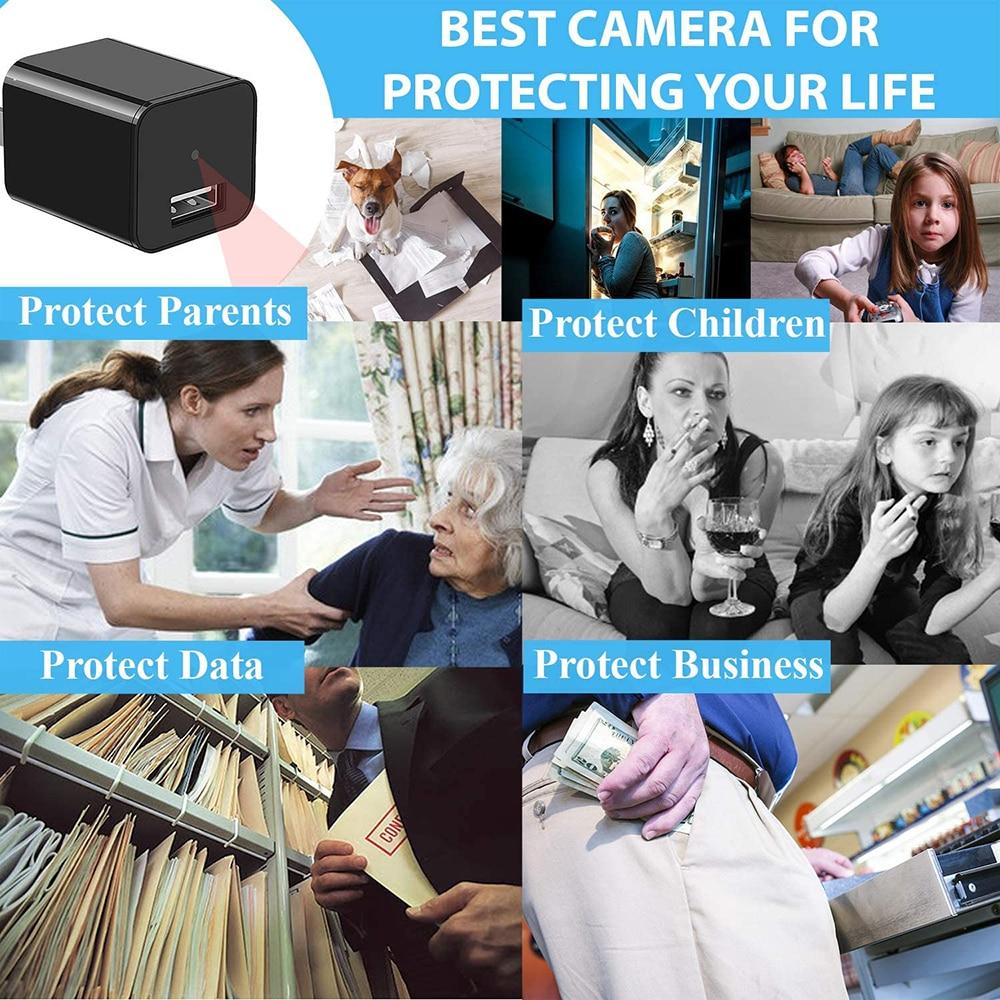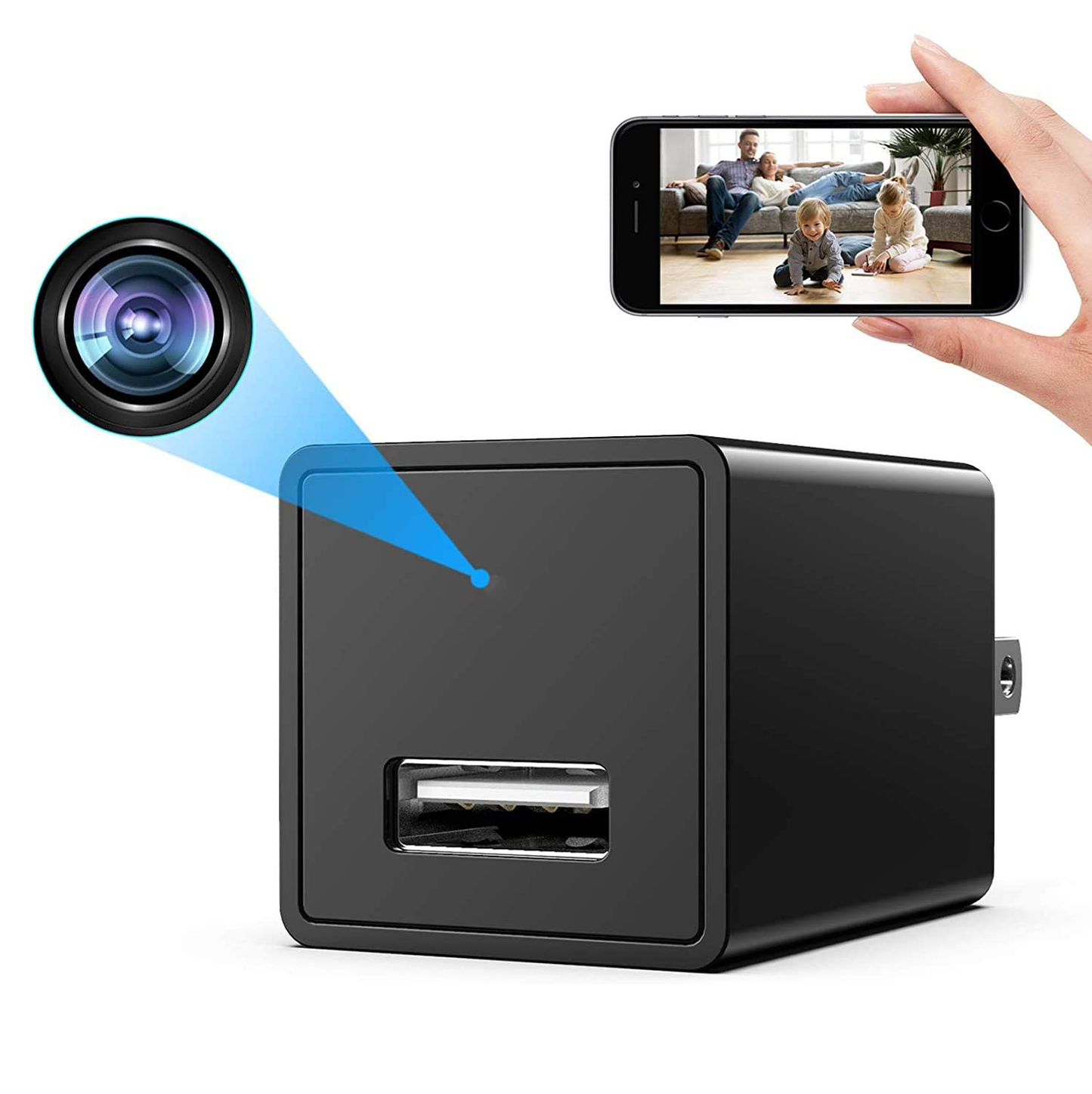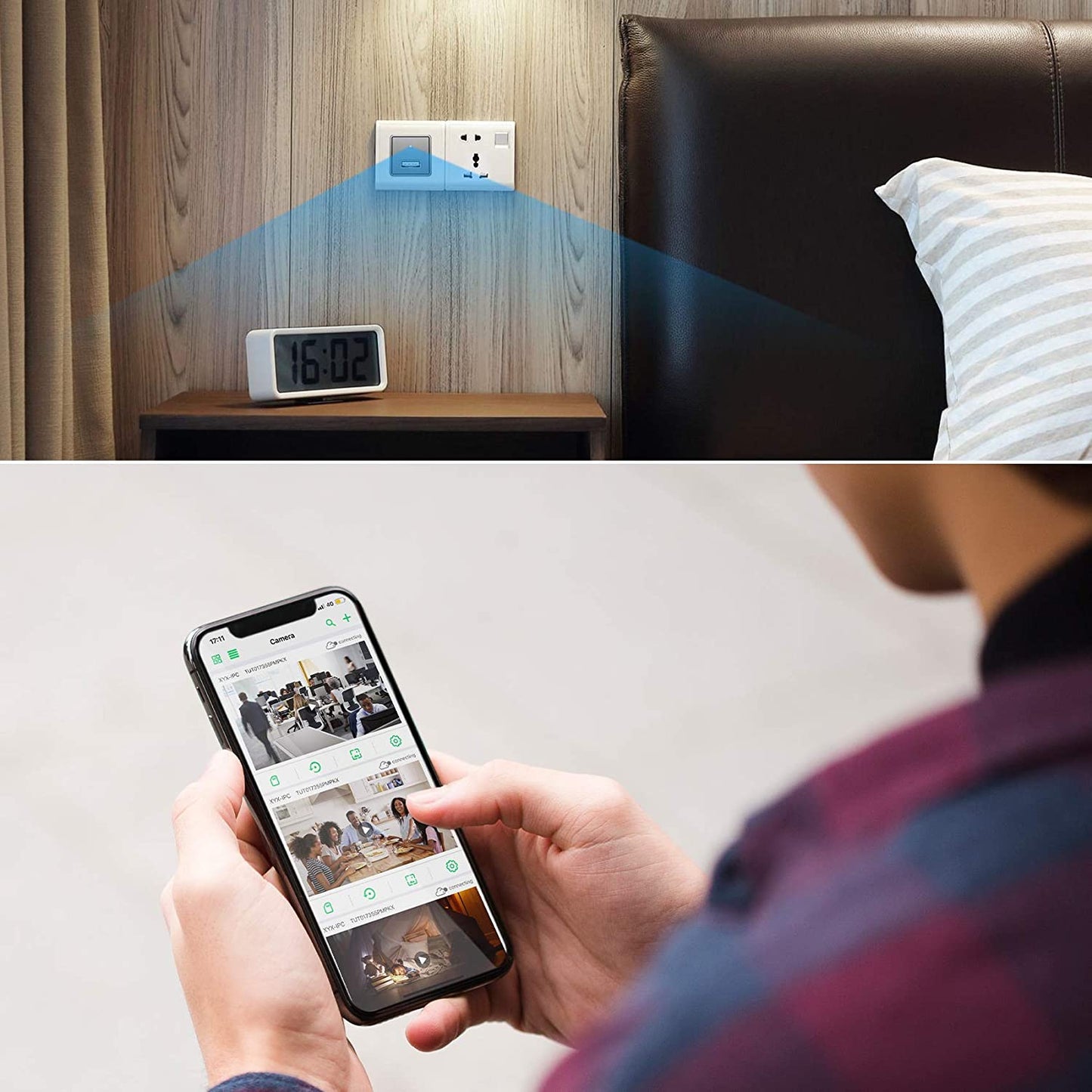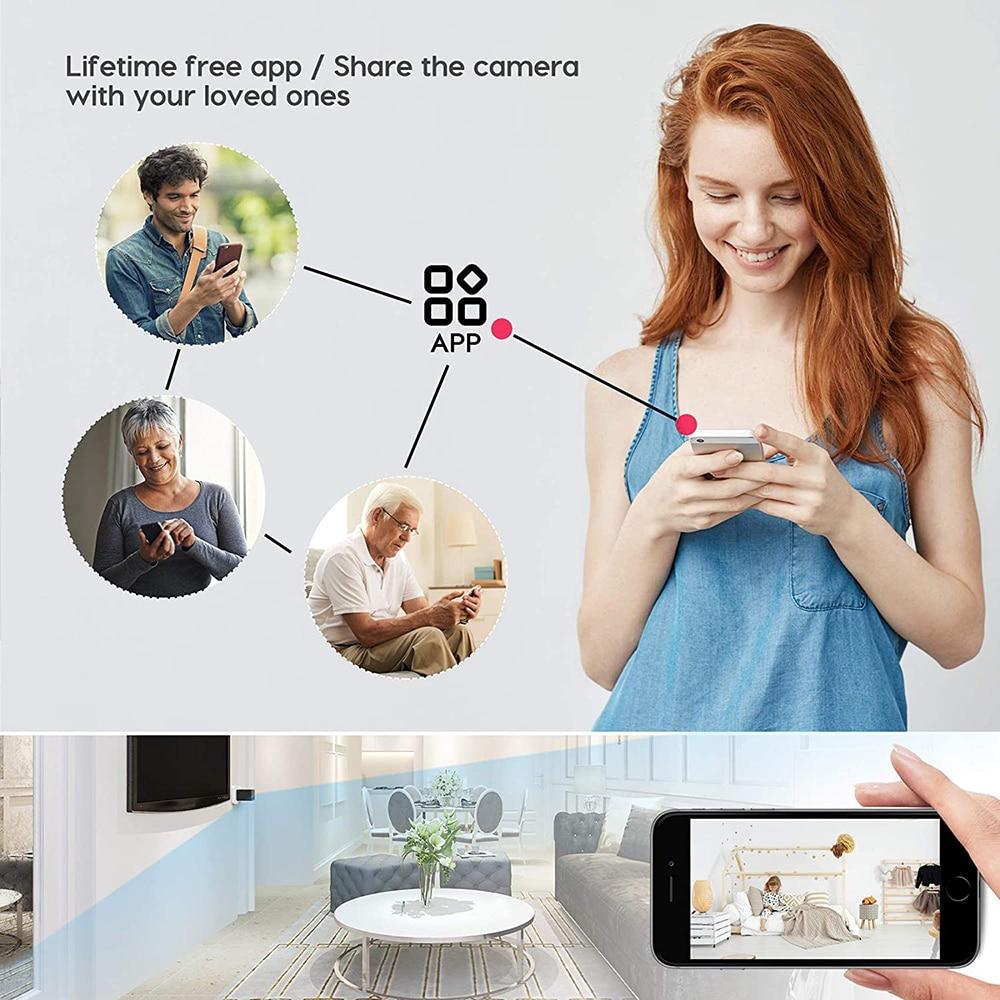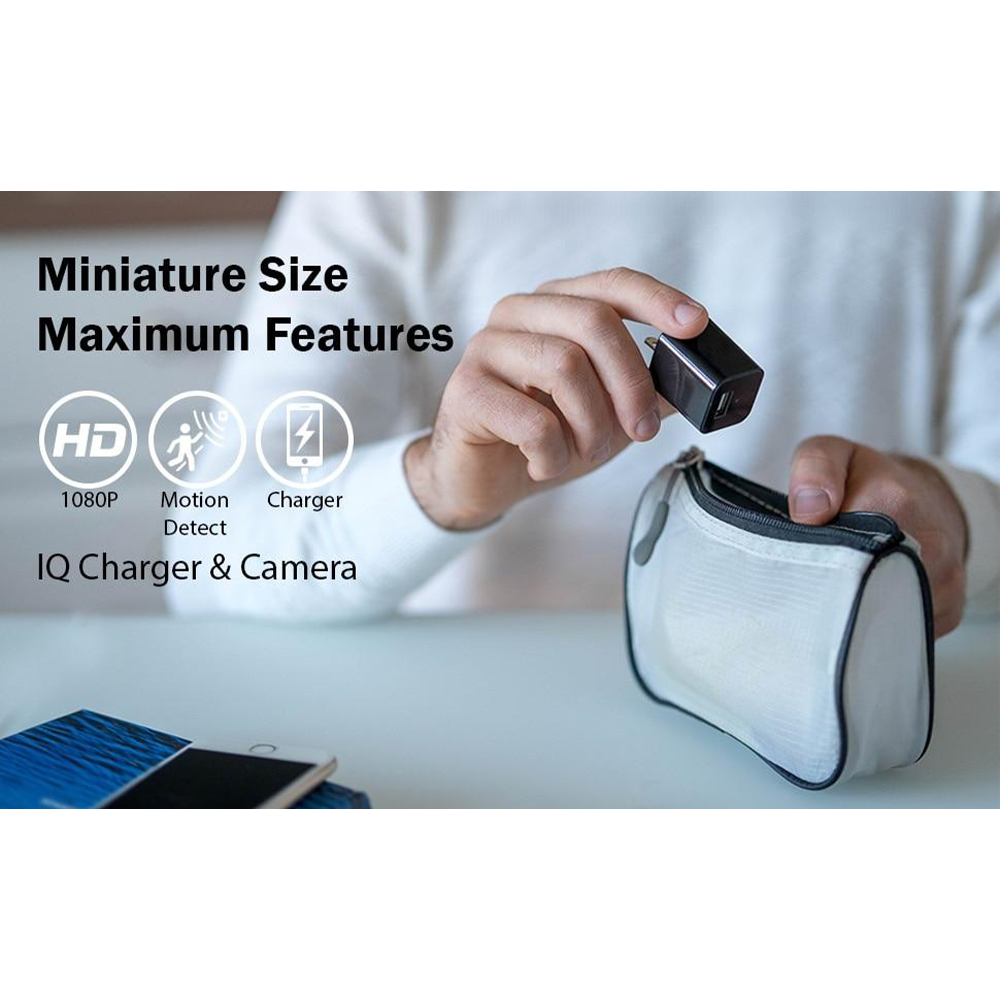 I Absolutely love this product! The picture is great!!the set up was very easy to follow, its very slick and unoticable i am going to order more of these!!!❤️
This camera is small, compact, with great picture quality. This thing is awesome for monitoring my dogs as they come through the doggy door. It'll also help me make sure other critters don't try to get in. I didn't care about the hidden part, I wanted a camera that was small and out of the way and that's exactly what I got!
Great quality video and very discreet! If you need to keep an eye on the animals or your house while your out of town I highly recommend this product! Easy to set up, the app makes it easy to stream live feed, and customer service if friendly and knowledgeable if you do need help. Definitely one of the best cameras like this on the market.
WOW ! This small Cam is Best Spy Camera !!! Able transport it where I go . Great disguise!! Picture Quality fantastic!! Motion detection fantastic ! I used it recently while on vacation to make sure the workers didn't take anything from my luggage, because this is a problem I've had in the past. The motion detection feature notified me on my phone when it started recording!! All great features works great will recommend it to friends!
I purchased this product to be able to check in on my dogs while I was away. The picture quality on this product was way better than I ever expected. It is very covert therefore no one will be able to detect that there is a camera inside this USB charger.