Exquisite Rotating Teapot Premium Set - Spillproof Chinese teapot set
Regular price
$139.99 USD
Sale price
$68.99 USD
Unit price
per
"For a tea lover like myself, this is a unique tea maker with a mix of tradition and creativity. I like the wooden handle design, it's simple, but it fits well in this tea set. Those floral patterns remind me of a mysterious and delicate eastern reverie. I'd recommend it to my friends, and I enjoy tea with my family."
⭐⭐⭐⭐⭐ - Mattias Yennis
✅ Verified Buyer
Brew a New Way
Bring the Eastern Tea-making art into your home! Our exquisitely handcrafted porcelain set lets you experience the traditional Chinese way of brewing tea and a uniquely exquisite way of presenting it!

Based on the thousand-year-old pottery designs, Chinese teapot's aesthetics hold the essence of the far east in it! Every part of the set is handcrafted and carefully colored with techniques passed down through the generations.
Adopting the look, feel and culture of the far east, you will feel the taste of tradition with each sip! Refine your tea-making skills with an authentic traditional tea set made to the highest standards.
This is the perfect tea set for those who love tea, value authenticity and appreciate fine hand-made craftsmanship.
Why Chinese teapot is for you
Learn the brewing art - Use a more intuitive way of brewing, enjoy the ancient leisurely approach to the tea-making traditional. The 170ml infuser reservoir is perfectly sized to allow fine-tuning of the flavor and strength of your tea.

Experience new sensations - Bring the magic of the far east into your home, experience the eastern culture every time you share a cup with a friend.
Feel the taste of the tradition - Enjoy a cup of tea done in traditional Chinese fashion, extract the full flavor of the tea leaves to feel their intricate depths with each sip!
Gyroshin is the ultimate choice - Discover the true taste of the orient the way it was meant to be enjoyed and be transported to an exotic faraway land every time you serve tea with a handcrafted tea set!  While this makes an exceptional tea time for your family, this set makes a unique gift anyone would love. Perfect for every occasion, any day of the year.
How to use Chinese Teapot
Package include
(1) x 360º Rotation Tea Maker (190ml)
(4) x Serving Cups (60ml)
(1) x Serving Tray
(1) x Tote Bag
Share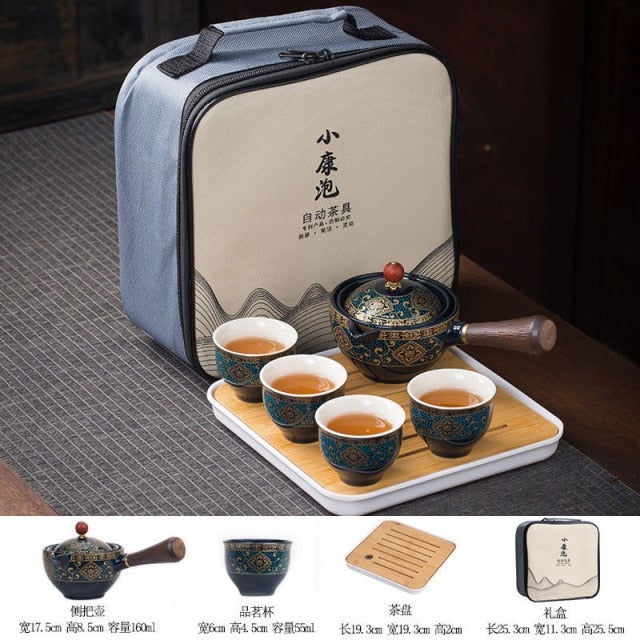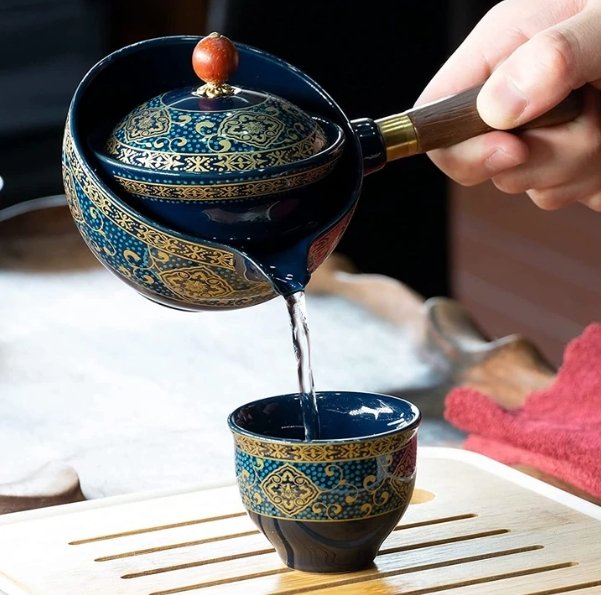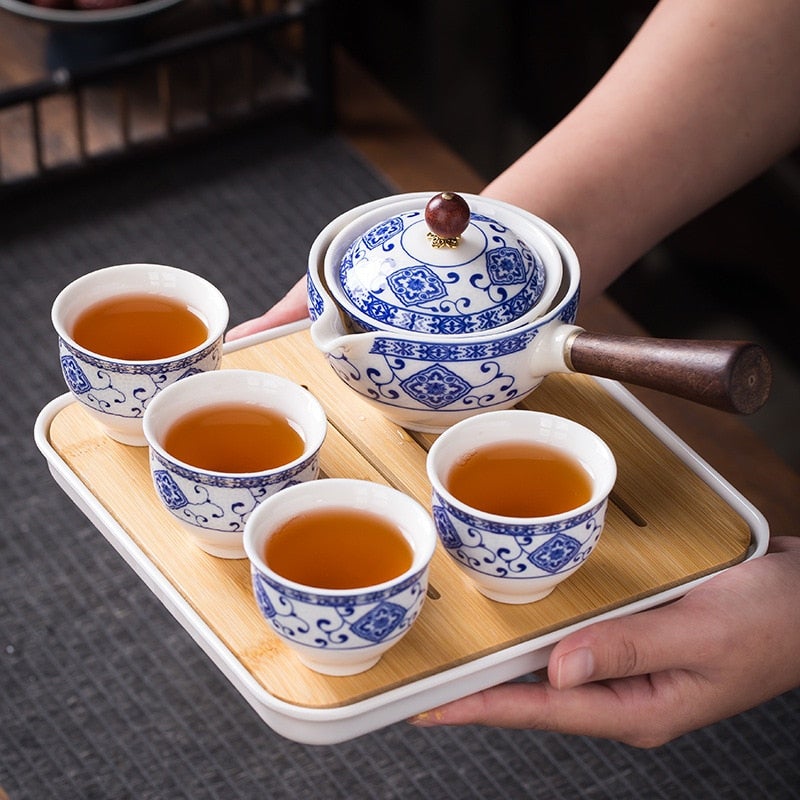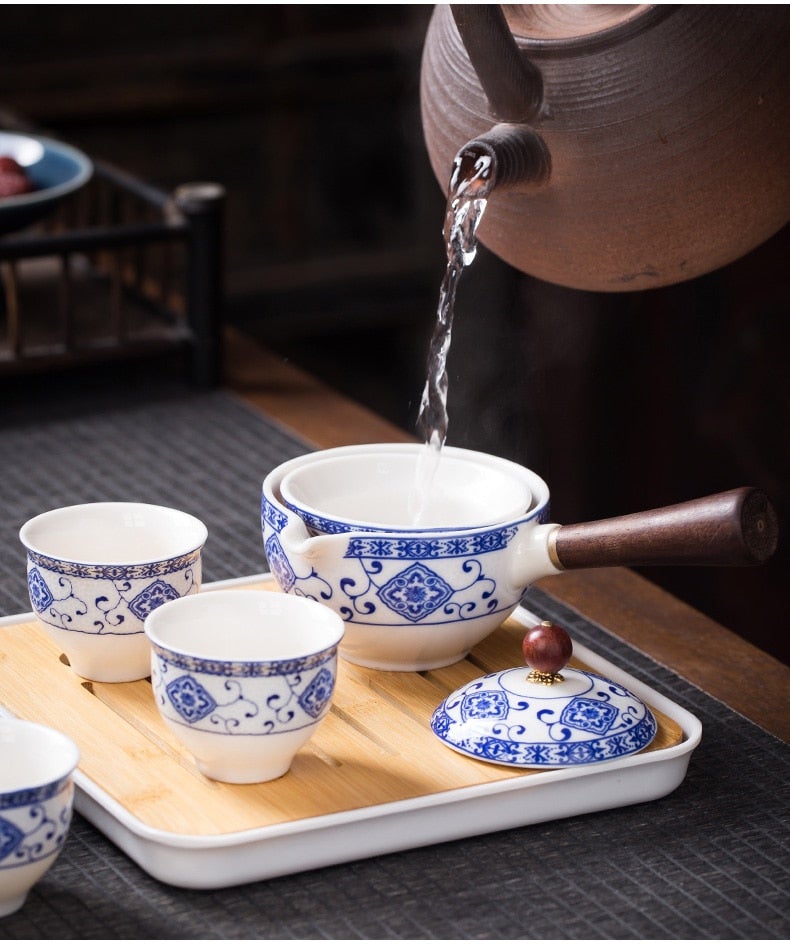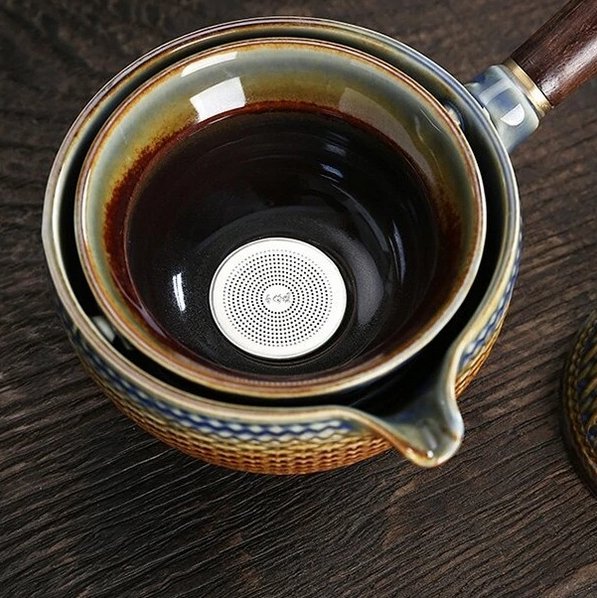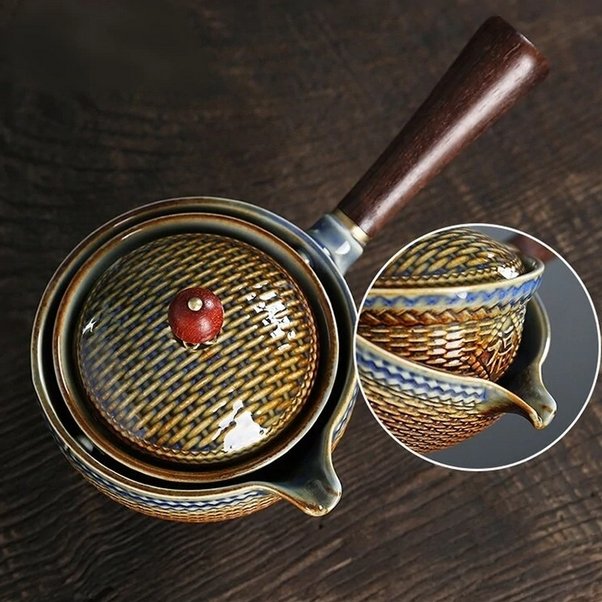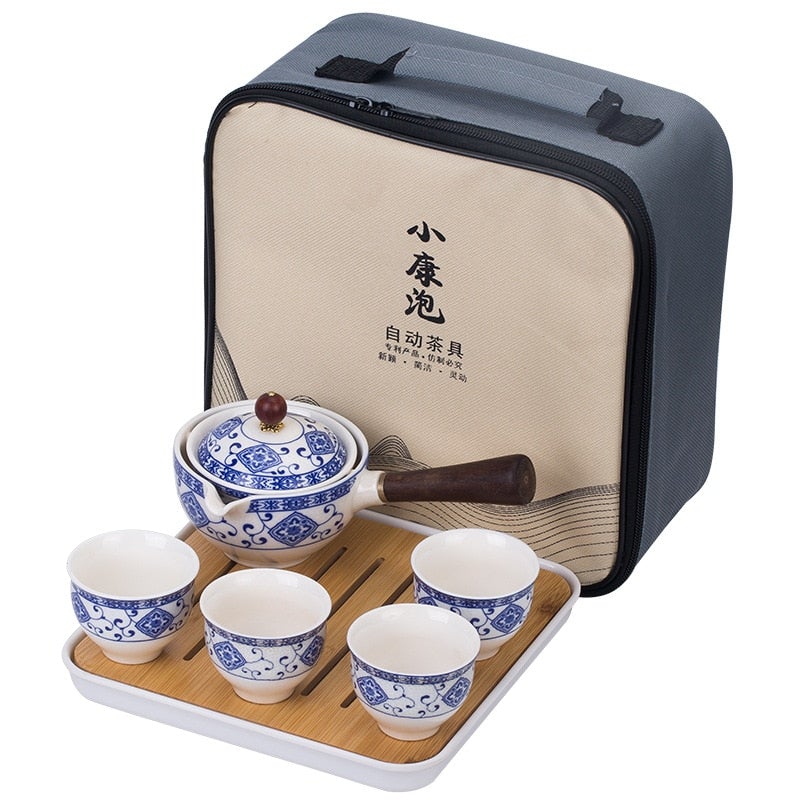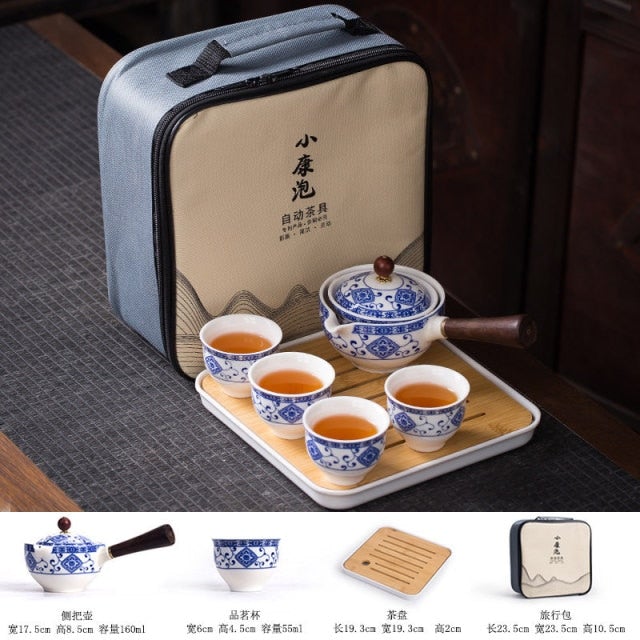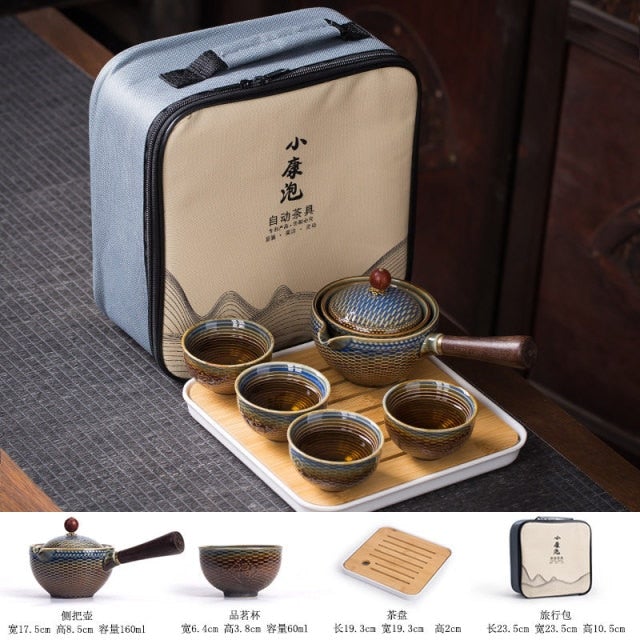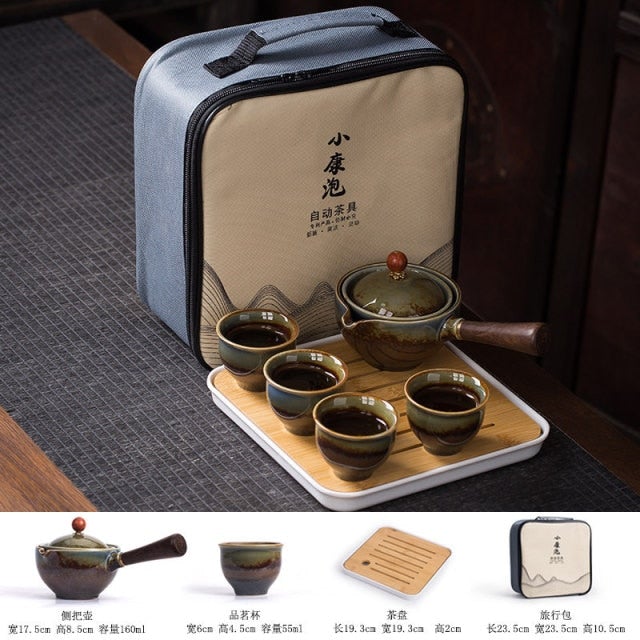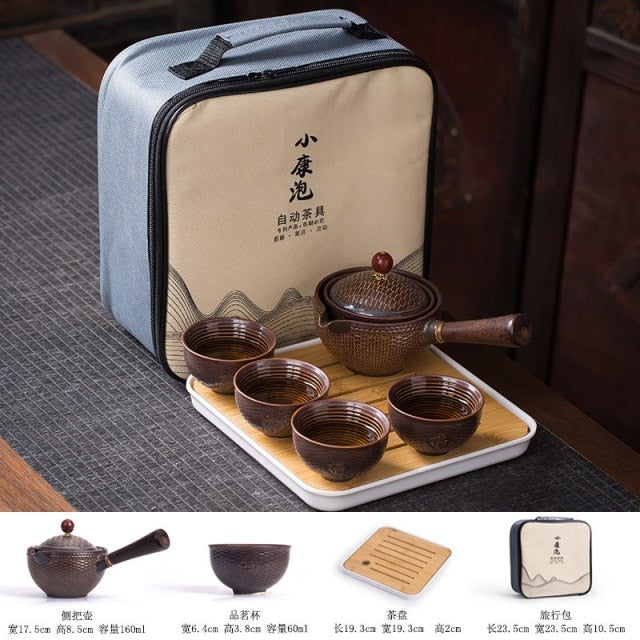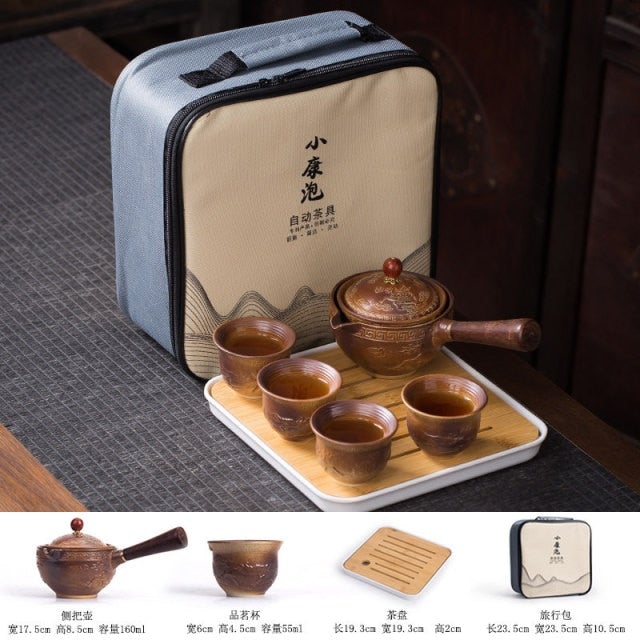 Received earlier then expected, nice packing, beautiful pattern, so so sooooo happy to have this product, thanks to supplier.
this is a very good product!! Very fast very satisfied.
Good quality. Packed perfectly. Nice tableware. Recommend seller 100%!