Baby Support Pillow - Baby Head Protection Pillow
Regular price
$39.95 USD
Sale price
$24.95 USD
Unit price
per
Get your Baby a safe and comfy Sleep 
If you're a parent, then realize how essential it is for your infant to get a good night's sleep. Our Baby Support Pillow is specially designed to put your baby's head and neck in the correct sleeping position. It is extremely important that your baby's head is properly supported by distributing the pressure evenly.
Positional Asphyxiation
 occurs when an infant can't get enough air to breath due to 
positioning
, This happens most often in infants, when an infant 
is found in a position where its mouth and nose is 
blocked. Recommended Age (0-12 Months)
OUR SOLUTION:
Baby support Pillow :

The first year of any child's life can be incredibly challenging, especially for new parents who are still getting used to the baby's sleeping patterns. One way that you can help your baby sleep more comfortably is by using our Baby Support Pillow. Baby Support Pillow are designed to provide extra support for your baby's head and neck, which can help them sleep more soundly. They do have other benefits as well.
BENEFITS OF BABY SUPPORT PILLOW :
They can help with flat-head syndrome. This syndrome occurs when your baby's head is constantly pressed against a firm surface, such as a mattress or pillow. This can cause the baby's head to become flat and lead to misshapen skulls. Baby pillows can help prevent this condition by providing extra support for your baby's head and neck.
They can support your baby's neck. Did you know that babies have very delicate necks? In fact, their necks are so fragile that they can often be injured by simply lying down on their backs. Using a pillow can help support your baby's neck and prevent this from happening.
They can help your baby sleep more soundly. It's difficult to get your baby to adjust to a sleeping pattern in the first year of life. However, using a pillow can help by providing extra support and comfort. This can lead to your baby sleeping more soundly through the night.
Special U-shape design protects baby's head when in a stroller, car seat...
That's exactly why you need this infant head support pillow! It can help prevent or alleviate flat spots by cradling your baby's head so that it doesn't lie completely flat.
OUR LITTLE COSTUMER ARE REALLY HAPPY : 
Keep scrolling down to look at our reviews.
Please Take A Look At Our Baby Safety Policy It States The Following:
Our Baby Support Pillow is ideal for the stroller. It also offers great support in the crib ONLY IF the baby is supervised - any object in a crib is a suffocation risk if left unsupervised.
If you are using it in your car seat we recommend you double-check with your car seat manufacturer. 
Kayeva takes no responsibility for the misuse of the Baby Support Pillow, please supervise your child at all times while using the pillow.
Shipped with Care and guarantee
All orders are carefully examined and packaged by our Quality Assessment Team prior to leaving our warehouse. This way, we ensure supreme quality for all of our loyal customers. 
We have 24/7 email support.
Share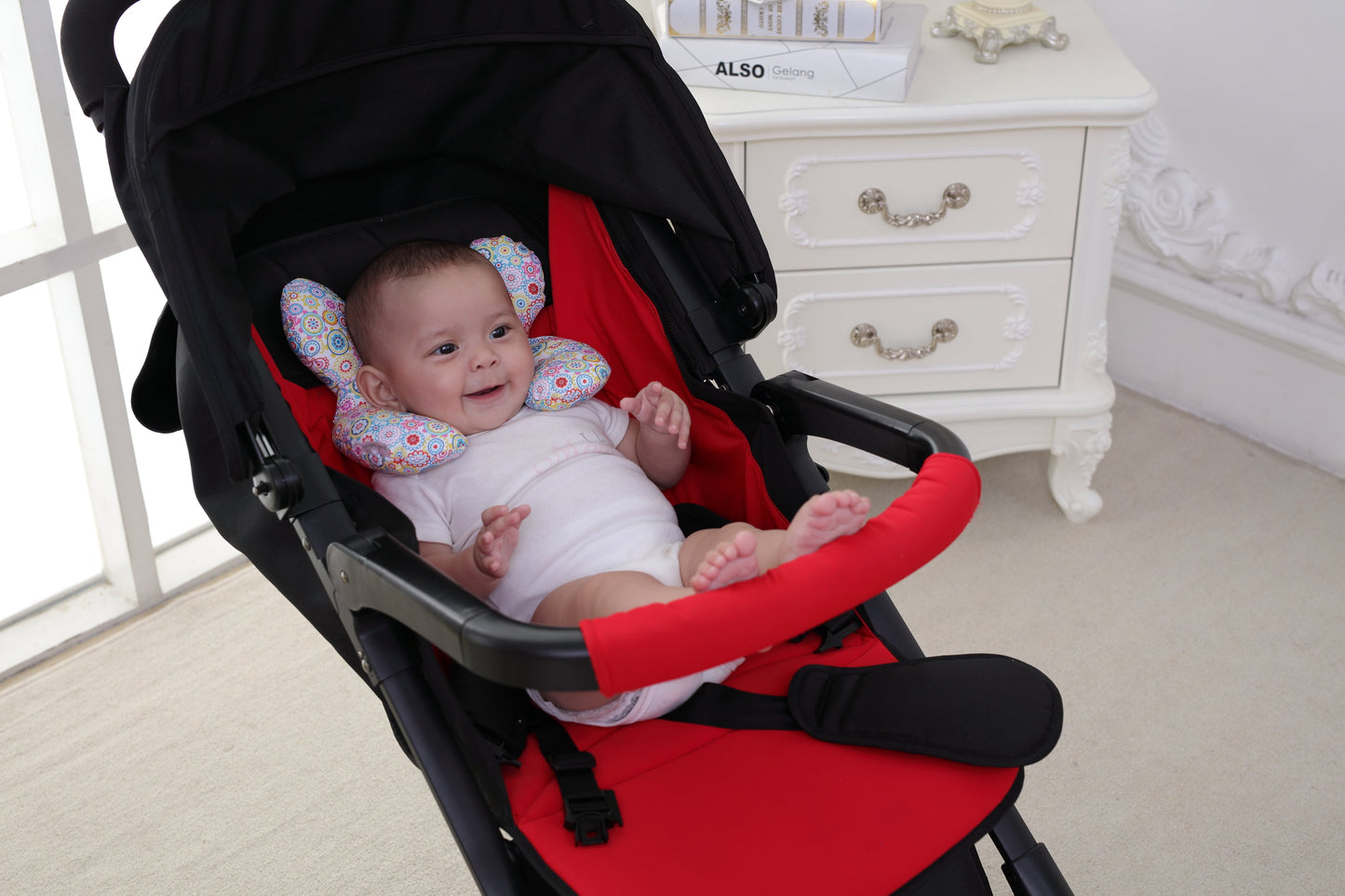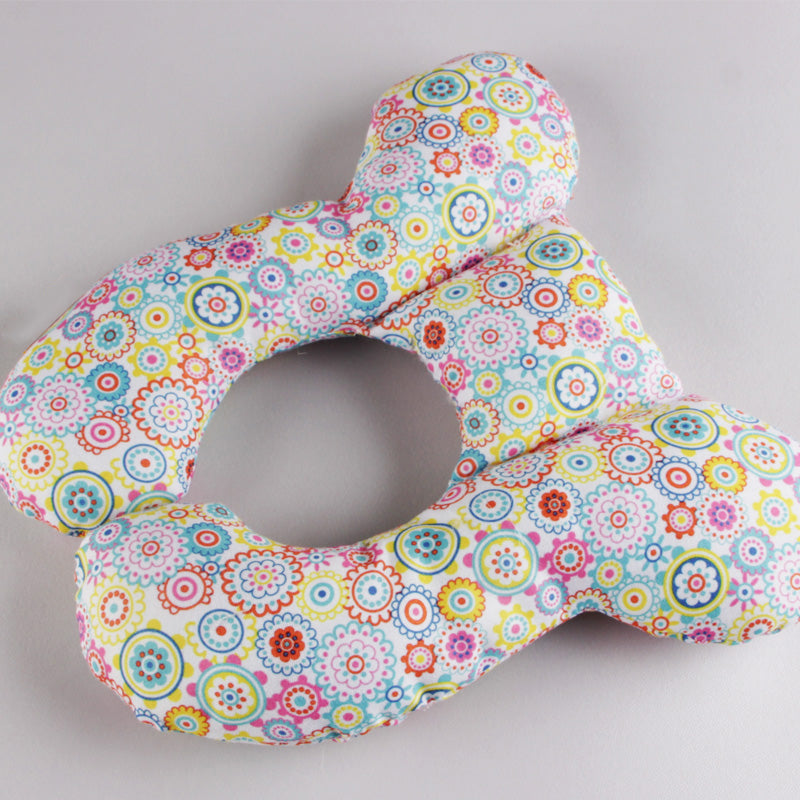 This is a great product. When my baby falls asleep in the car it holds her head up and keeps her neck straight so she doesn't get a neck ache .
Works well with my daughter. She is 6 months and this fits her perfectly with room to grow.
Hi! We've been using this product for little over a month (so baby was 6 and now into 7 months). Here's what i'll say: hold head in position and easy to adjust; very nice and the baby loves it. We're happy we purchased this product!
My son loves it and I do too! He seems to be a lot more comfortable in his stroller them before.