Automatic Clamping Car Wireless Charger Stand - Car charger Phone
Regular price
$64.99 USD
Sale price
$34.90 USD
Unit price
per
Charge & Mount your Smartphones in this One Sturdy Holder
The 2-in-1 design of the Wireless Car Charger does not only grip your phone tightly on your car dashboard, but can also wirelessly charge your phone. (QC 3.0 Car Charger Adapter Included) 
HIGHLIGHTS
Auto-Sensing Telescopic Arms: Adopting the newest coil sensor technology, the one-hand operation feature that significantly eases phone operation as you drive. All you have to do is place your phone on the holder and the clamp will automatically grip it and keep the phone begins charging. One-touch release that touches the back sensor area of the car wireless charger to remove the phone without unplugging the device. Fitting from 4'' to 6.5'' size cellphones.
Case Compatibility & Safety: No need to remove the case for wireless charging. This is suitable for most of the phone case but not including metal attachments. Note: Keep the case thick at ≤5mm for better charging efficiency. There is silicone material on the grip arm and at the bottom to enhance the anti-skid effect. The car holder charger also provides multiple protections, its equipped with the anti-over current, anti-overheating, anti-short circuit, anti-overvoltage to ensure a safe, flawless charge.
360° Rotating Car Phone Holder Mount: The phone mount charger can be installed on the Air Vent with the attaching clip, suitable for most vents, so you can use it in any vehicle. 360° ball joint pivot allowing you to easily turn and position your phone for optimum viewing and easier use of functions, such as your GPS and phone calls, free your hands.
Compatible with all Qi-enabled smartphones; iPhone 12/12, Pro/SE/11/11, Pro/11, Pro Max/Xs Max/XS/XR/X/8P/8, Samsung S20/ S10/ S9/S9+/ S8/S7/Note 10/Note 9/Note 8/Note 7, Google NEXUS 4/NEXUS 5/NEXUS 6/Pixel 3/Pixel 4, LG V50/ V40/ V35/ V30/ V30+/ G8S/G8, NOKIA Lumia 930/929/928.
Share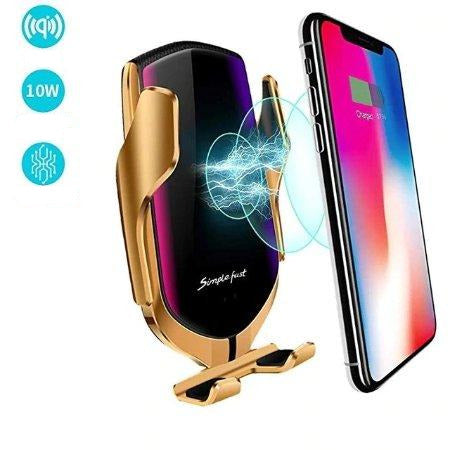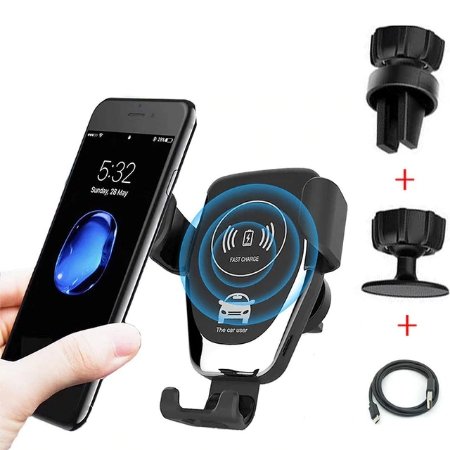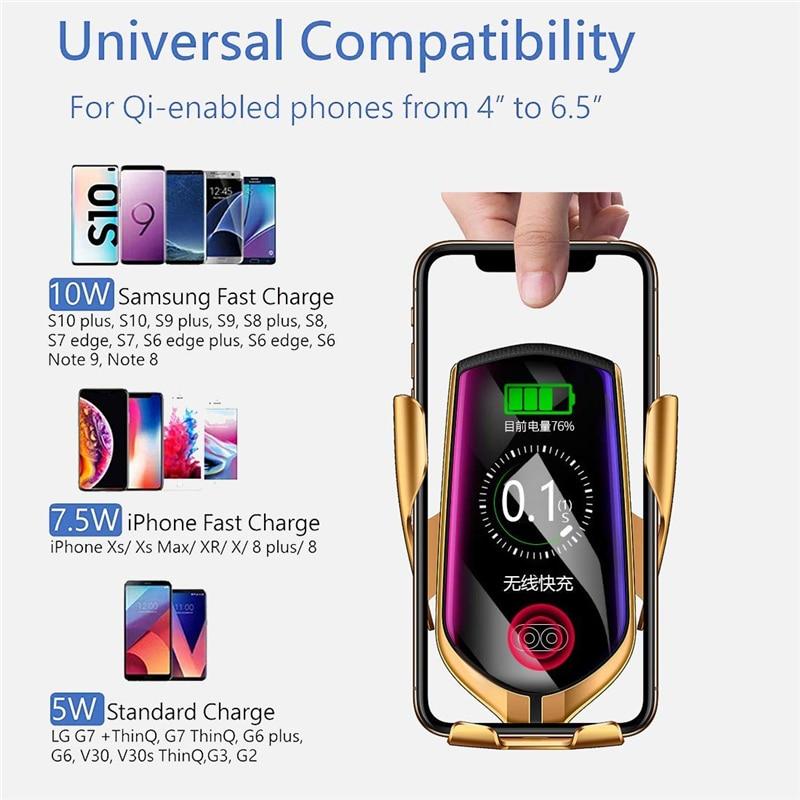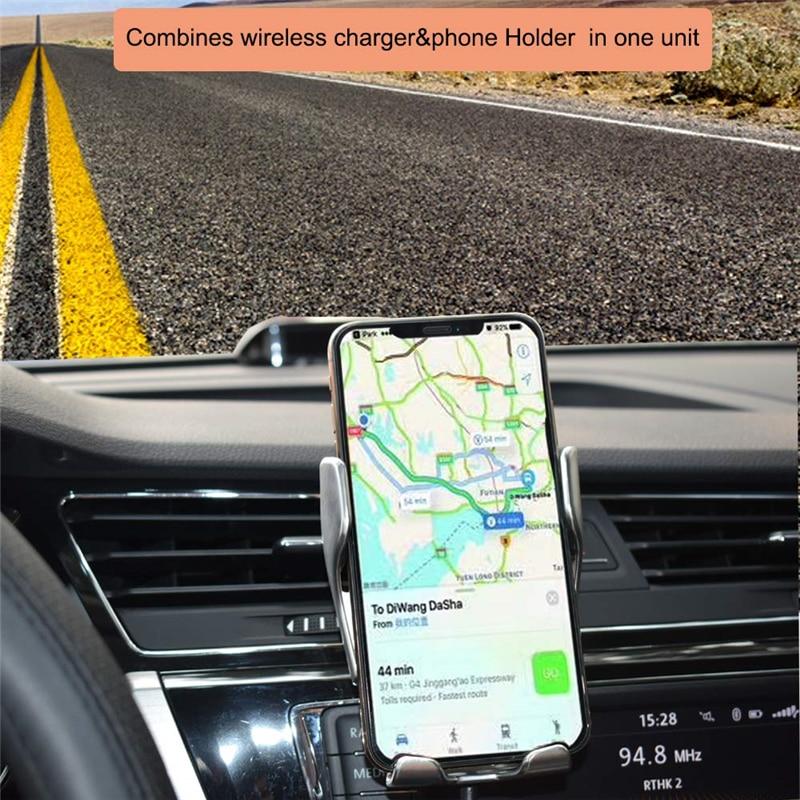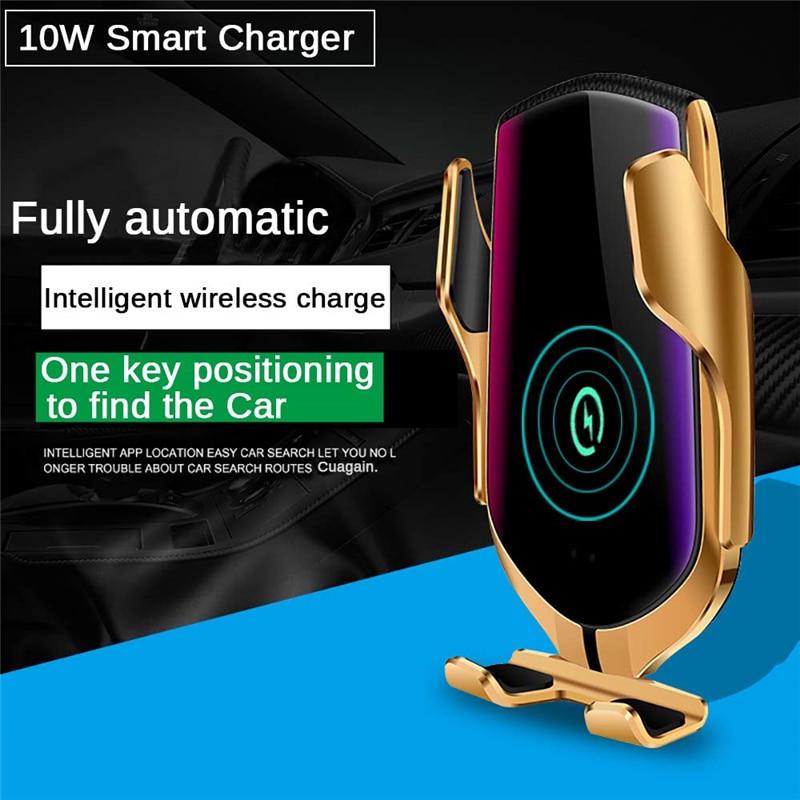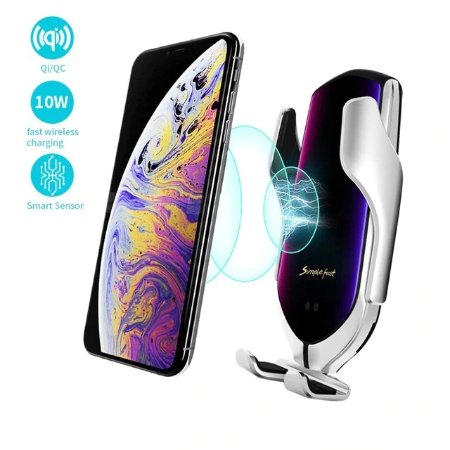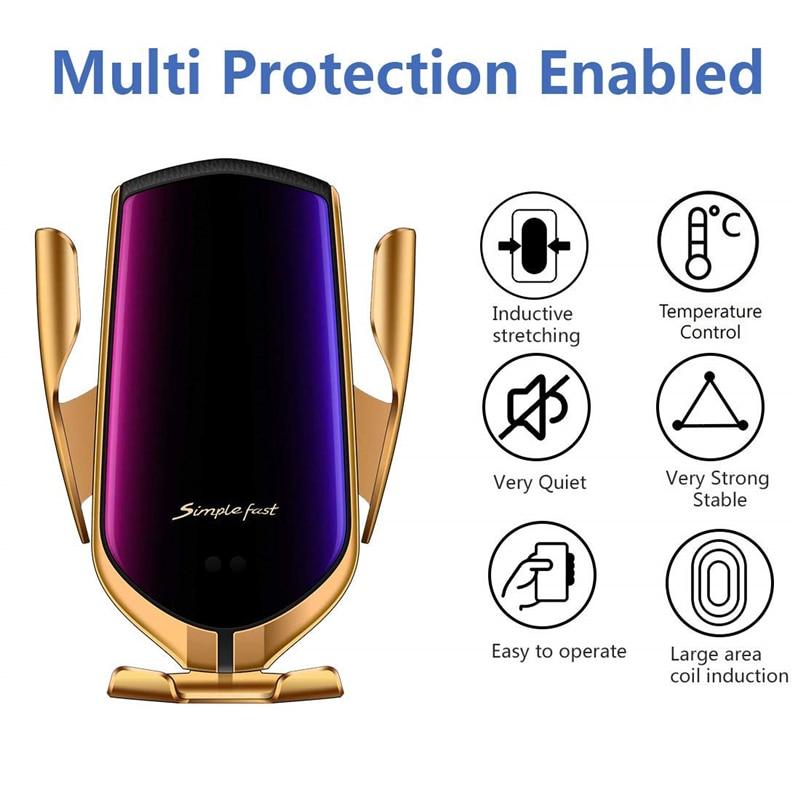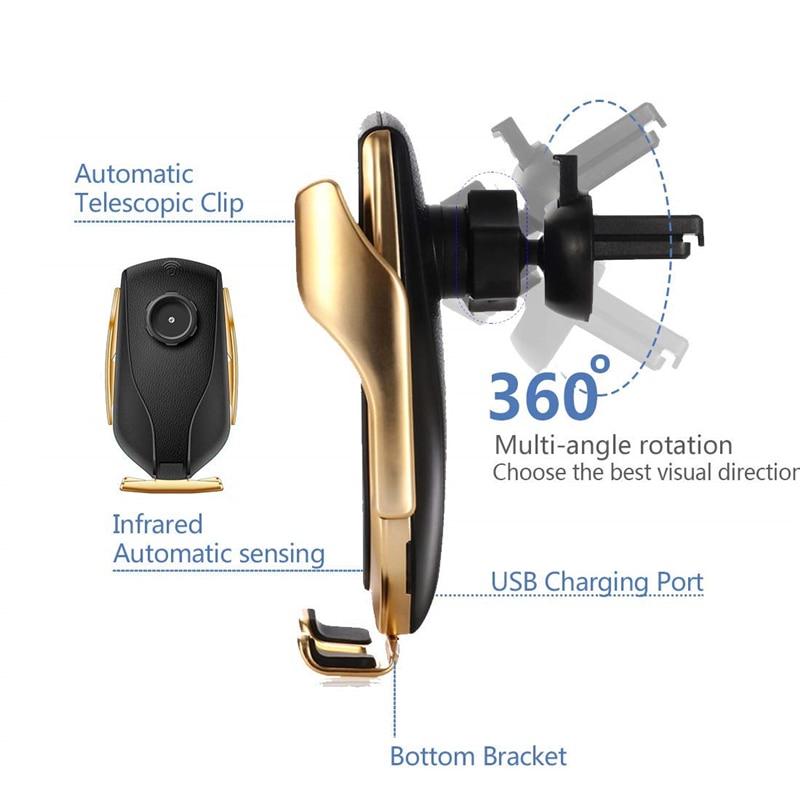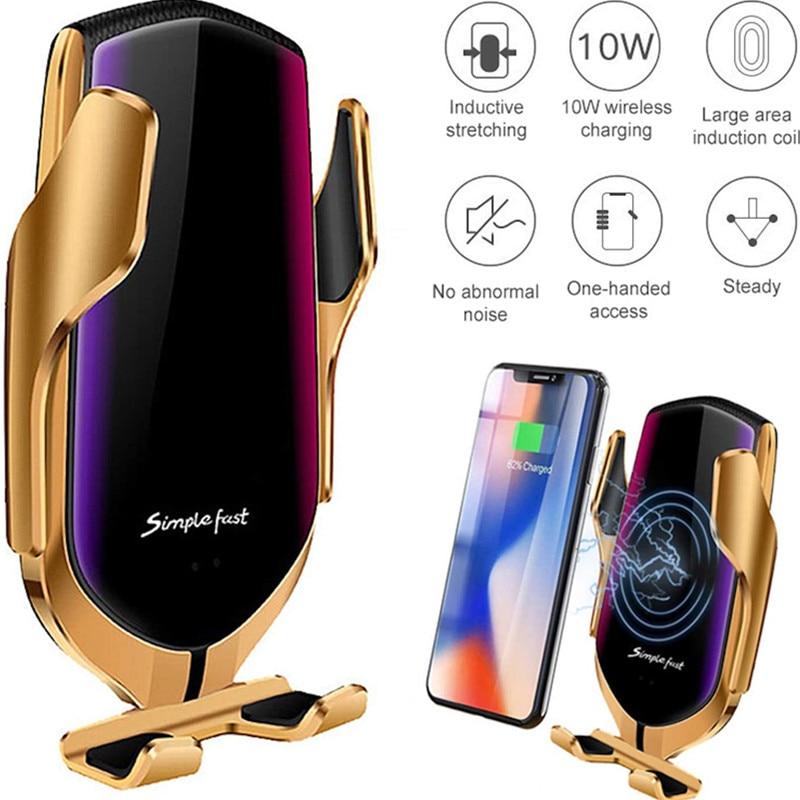 The brand's low price and good style are maintained very well. First of all, the face value is high enough, the glass panel and the workmanship of the grinding tool are commendable, the shelf sensor is also more sensitive, the stability is also very good, the fast charging function has not been tried, and the supporting car charger head work is also very hard.
Great charger and mobile holder in a car. It charges while you drive and holds Phone perfectly and adjustable. This is great product works very well. Totally satisfied with the product.
love this Car Charger mount, it works great with my phone and it charges so I never run at out juice on my battery. It is sleek and works just as advertised.
Good car phone mount for my Samsung Galaxy S10 for viewing my navigation apps. Since my state has a hands free law and requires all phones to be mounted in order to use while driving. This mount is very sturdy and clamps automatically and opens with a wave of your hand behind the mount. Surprisingly, this wireless charging mount charges twice as fast than the one built into my car. Instructions are very simple and took less than 5 minutes to install. Very good product and is satisfied with is purchase.
Honestly was a good buy for the price I love the fact that it opens up by itself when u get ur cell close I have a an iPhone 11 Pro Max so I have always had the problem of it being to heavy on mounts but this one is very secure moved around and all charges the cell it does go thru some cases but if u have an otter one it won't charge unless u take the case off most regular cases aren't a problem.