3D Vortex Illusion Rug
Regular price
$47.95 USD
Sale price
$19.95 USD
Unit price
per


Are You Ready to Walk over the Mind-bending Vortex Illusion Hole? 🤯🤯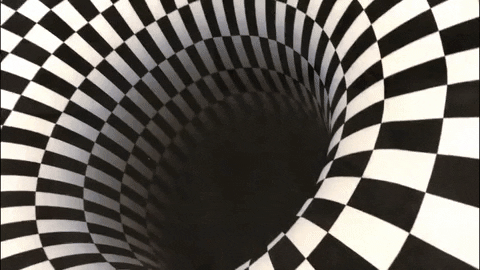 No kidding, get some crazy reactions with Vortex Illusion Rug. This hand-crafted artisan mat will light up any room, no matter home or office. Walk over the carpet with a "wow"!
Priceless Impression On Guests:
Vortex Illusion Rug brings a visual illusion in a black and white plaid design like you are falling in a black hole. Don't miss the first look at your guest. You are sure to cut a unique impression on the visitors.
No More Foot Fatigue:
Get incredibly soft feeling to reduce foot fatigue during the long office hours—encrypted fluff to prevent it from falling off.
Decorate The Room With Elegance:
The mat does not look fabulous from just a certain angle; instead, it seems realistic, no matter where you're standing. Make your room look elegant with this out of the box decorative rug.
Easy Cleaning:
Clean the vortex rug once in a week. Feel free to use a vacuum cleaner or wipe with a dry cloth—the mat made of 100% Soft and water-resistant Polyester.
High Quality:
Our soft carpet has an extra anti-Slip layer on the back that help hold in place on wooden or other materials floor, And hold up even with kids and pets. This fluffy carpet is a great decor for the kids bedroom, Nursery, Classroom and dorm.
Vortex Illusion Rug is the ultimate conversation starter. Place it in your living room, guest room, or office. Use 3D illusion for real-life fun!
Shipped with Care and guarantee
All orders are carefully examined and packaged by our Quality Assessment Team prior to leaving our warehouse. This way, we ensure supreme quality for all of our loyal customers. 
We have 24/7 email support.
Share