3 in 1 Samsung Wireless Charging Station - Wireless Travel Charger
Regular price
$109.99 USD
Sale price
$69.99 USD
Unit price
per
The best 3 in 1 wireless charger Samsung. Our Samsung wireless fast charger charges your devices faster than ever before. Forget about cumbersome cables and adapters. Charge all your devices in one place. Charge your Samsung Galaxy, your Samsung Buds, and your Samsung Watch.
At a Glance
Ultra-Fast↑ Wireless                              Magnetic Alignment
                         
Three Devices at Once                    Made for Samsung Watch
Three devices, one single cable
The 3 in 1 wireless charger is perfect for all your Samsung devices.

Besides charging like a boss, the charger gives a great touch to any space. 
Flowing RGB Light
Green light indicates standby mode. RGB flowing light indicates optimal charging.

The light can be turned on & off with a light touch on the base of the charger. 
Compatibility
The charger is Qi-compatible, which allows you to charge all Qi-enabled devices, including Samsung, Apple & many other brands.

The charging pad is case-compatible and will charge through most lightweight cases, so you never need to remove your phone from its case to charge.
Charge in any orientation
Scroll through chats in portrait mode or watch your videos in landscape mode, all while charging.
Discover the technology inside and structure
Advanced safety features that allow you to charge without having to worry about your devices getting damaged.

The intelligent system shuts off when the battery is fully charged so that it can't get over-charged.  
Charge all your devices simultaneously
Are you tired of having to buy charging cables all the time? Well, that's a problem of the past.

Charge everything in one place. 
Share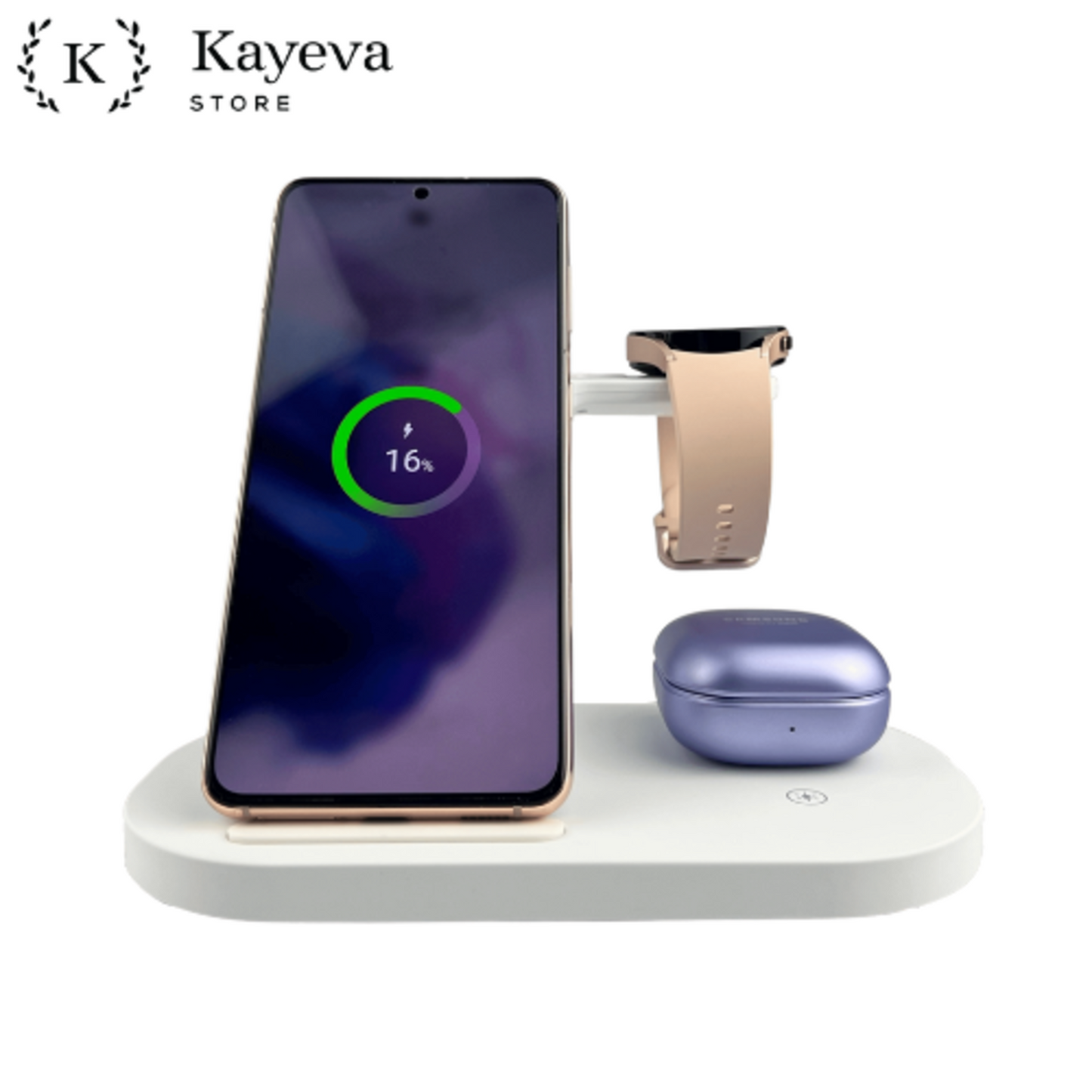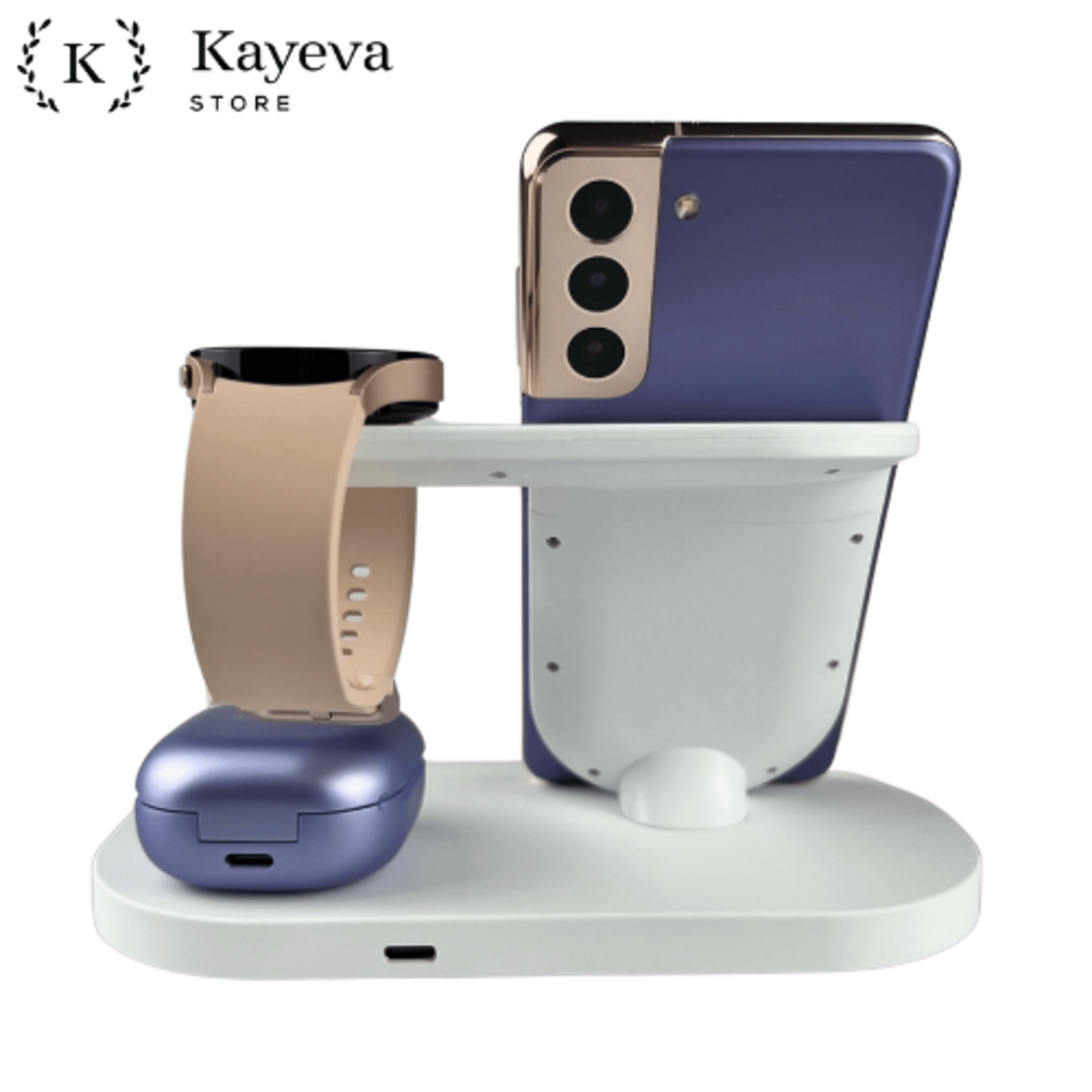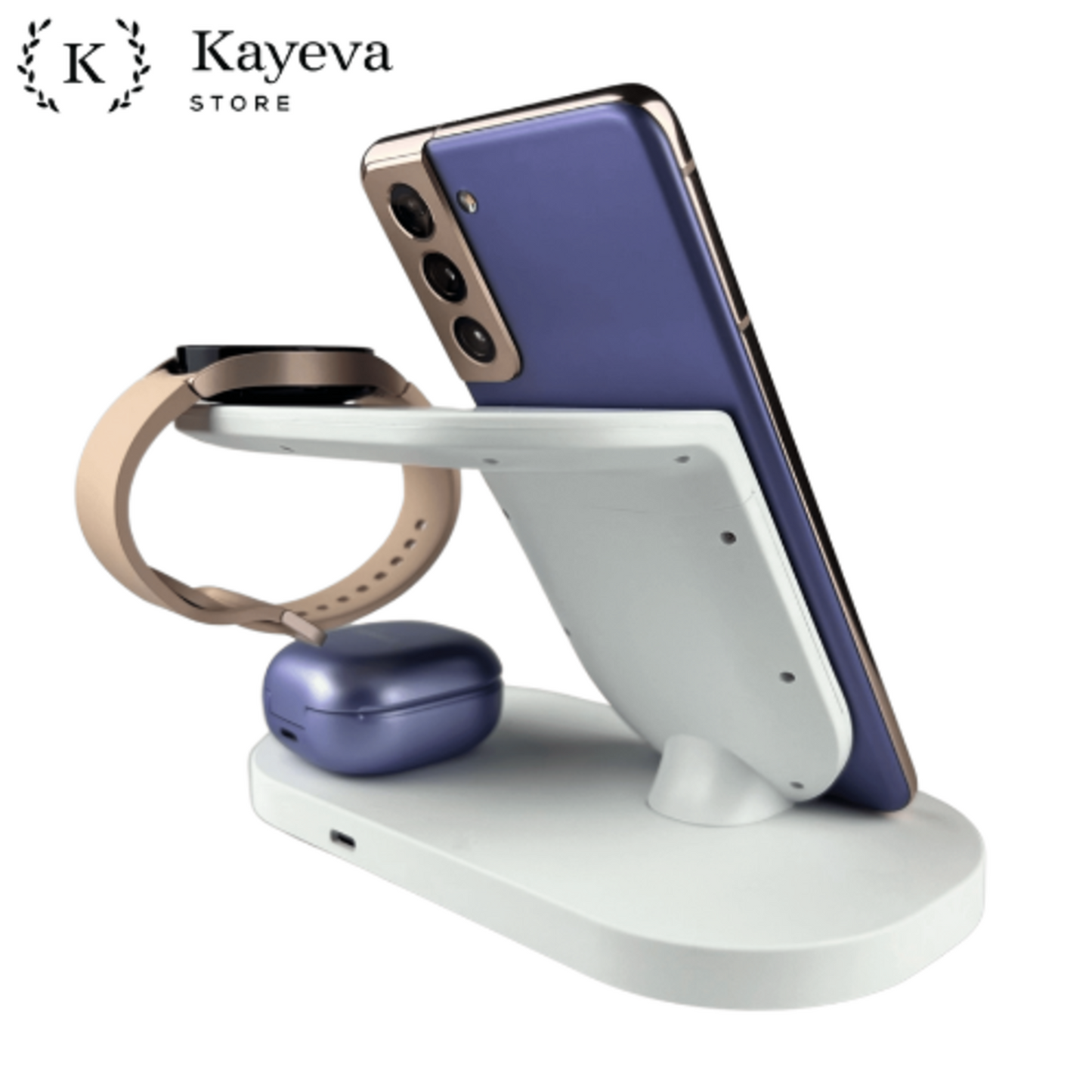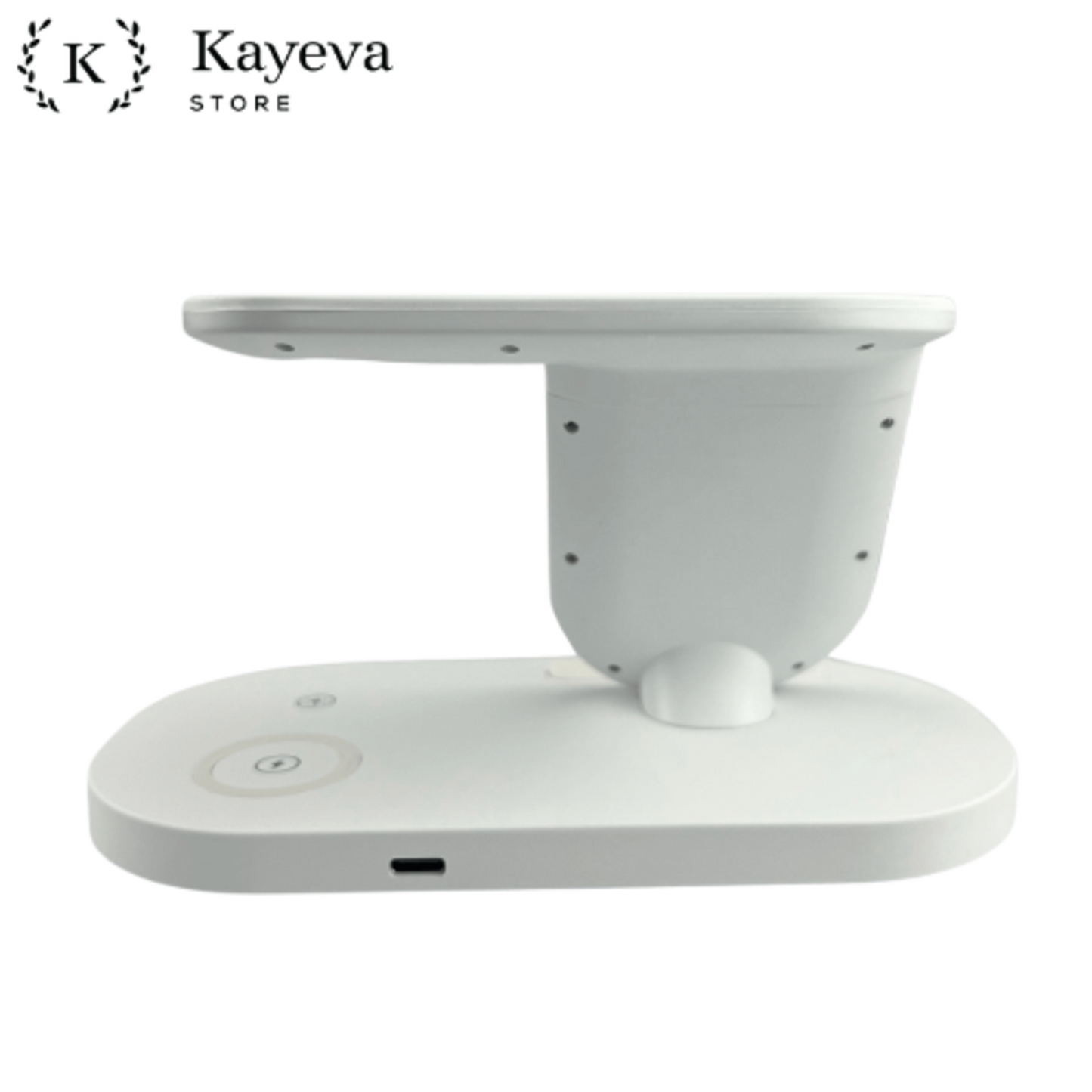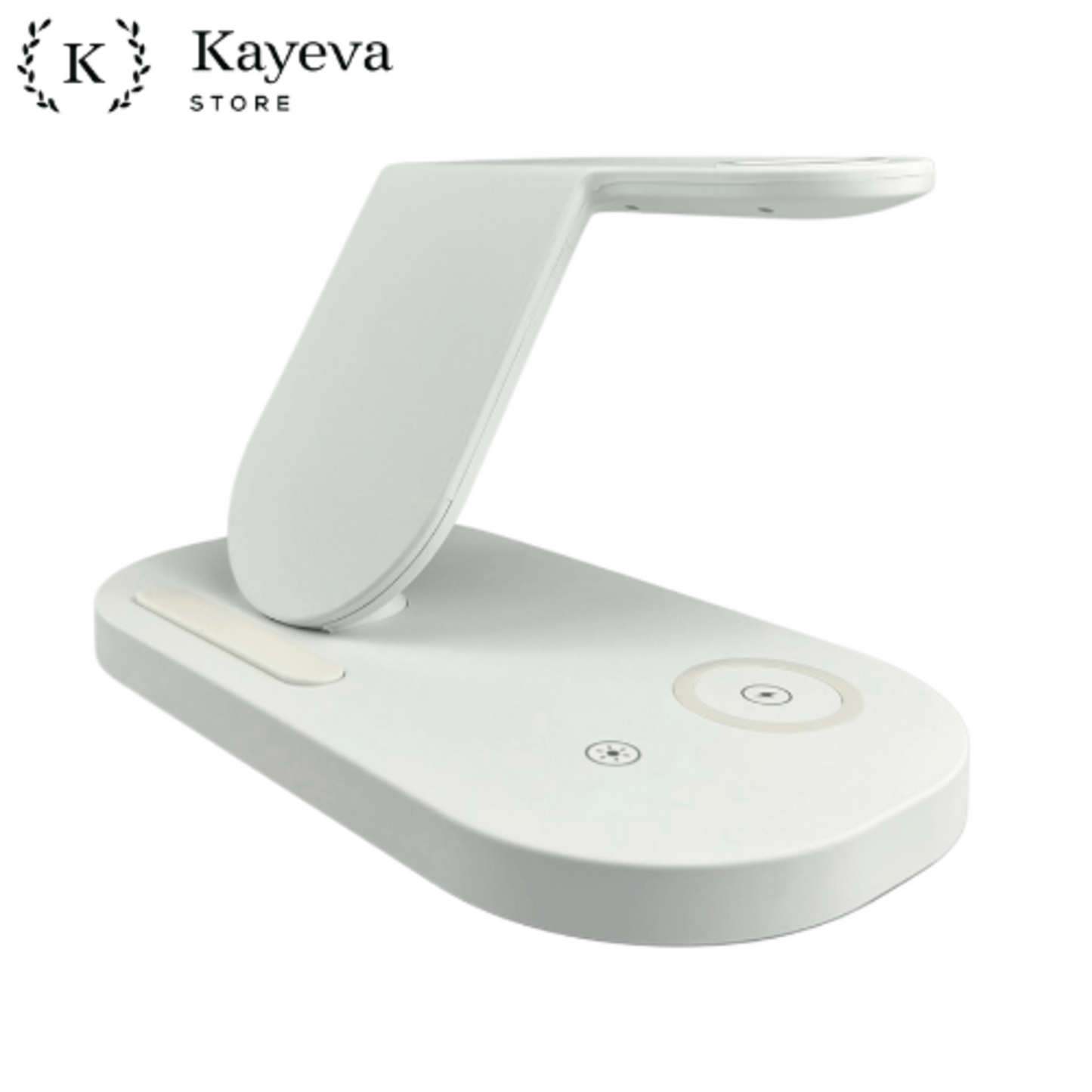 Very happy with the unit. It has cleaned up all of the cords on my nightstand and is great storage for my watch when not wearing it.
This is the second wireless charger I have purchased as a gift. Both well received & tidies up charging area.
Great product. Sent fast, I like it. Charges all my devices in one place, worth buying!